Last-Minute Preparation for Halloween [2023]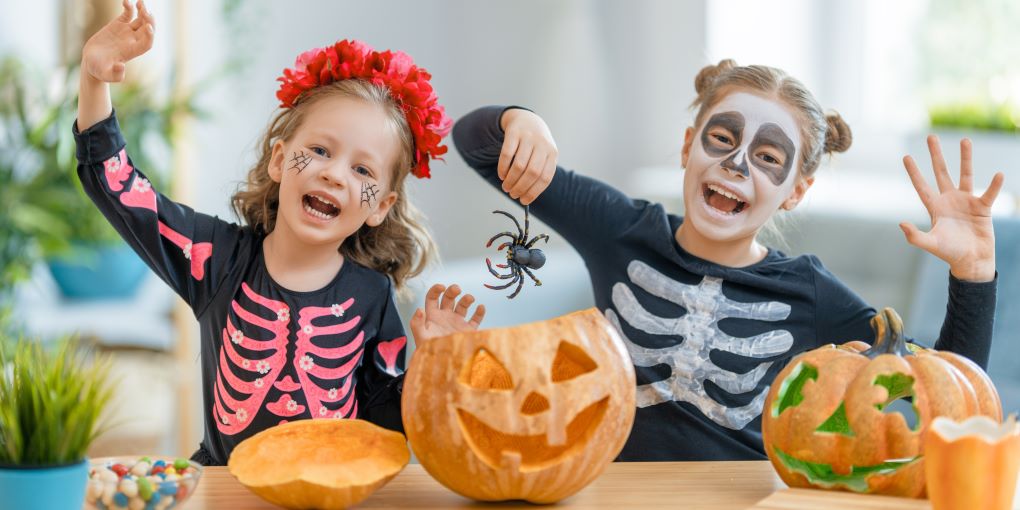 The witching hour is approaching, and Halloween is just around the corner. It's the time when we transform into our favorite spooky characters, indulge in delicious treats, and let our inner ghouls and goblins come out to play. As the clock ticks down to the big day, it's essential to make sure everything is in place for the spookiest night of the year. In this article, we'll guide you through the last-minute preparations for Halloween, so you can ensure a hauntingly good time for everyone.
Costume Perfection
One of the most thrilling aspects of Halloween is dressing up as your favorite character, monster, or superhero. Whether you're going for something terrifying or whimsical, ensuring your costume is perfect is crucial.
In the lead-up to Halloween, consider these essential tasks:
a. Costume Check: Lay out your costume and accessories to make sure everything is ready. Check for any tears, missing pieces, or last-minute adjustments.
b. Makeup Trial: If your costume involves intricate makeup, do a trial run a few days before Halloween. This way, you can practice and perfect your look.
c. Costume Backup: Have a backup costume ready in case your primary one encounters any unforeseen issues.
Decorate Like a Pro
Setting the right atmosphere is key to creating a spine-tingling Halloween experience. Get your decorating game on point with these tips:
a. Spooky Ambiance: Make sure your home is adequately decorated with cobwebs, fake spiders, carved pumpkins, and eerie lighting. Set the mood with eerie music to welcome your guests.
b. Outdoor Decor: Don't forget to spruce up your outdoor space with decorations like tombstones, scarecrows, and lanterns. It's the first thing your trick-or-treaters will see!
c. Safety First: Ensure that your decorations are safe and won't cause any accidents for guests or passersby.
Candy and Treats
No Halloween is complete without a plentiful stash of candy and treats. Here's how to make sure you're well-prepared:
a. Stock Up: Head to your local store and buy a variety of candies. Ensure you possess an ample supply to sustain you throughout the evening.
b. Allergen Awareness: Consider offering non-allergenic options for trick-or-treaters with dietary restrictions or allergies.
c. Treat Packaging: Get creative with treat packaging, using spooky themes or personalized notes.
Pumpkin Carving
Carving pumpkins is a cherished Halloween tradition that adds a touch of creativity and spookiness to your celebrations. Here's how to make the most of your pumpkin carving:
a. Tools and Patterns: Gather your pumpkin carving tools, and if you're using patterns, print them out in advance.
b. Pumpkin Selection: Choose the perfect pumpkin. Make sure it's fresh and free from mold.
c. Carving Safety: Be cautious while carving, especially if children are involved. Always supervise them to prevent accidents.
Party Planning
Hosting a Halloween party? Here's how to ensure your guests have a spooktacular time:
a. Invitations: Send out last-minute reminders to your guests and make sure everyone knows the details of your event.
b. Food and Drinks: Plan your party menu and make sure you have enough snacks and beverages for your guests.
c. Entertainment: Prepare some spooky activities and games to keep your guests entertained.
Safety First
Halloween is all about fun, but it's essential to prioritize safety, especially if you have little ghouls and goblins in the house. Here are some safety tips:
a. Costume Safety: Ensure that costumes are safe and comfortable for all family members. Avoid long, tripping hazards and make sure everyone can see clearly.
b. Trick-or-Treating Rules: If you're going trick-or-treating, review the rules with your kids. Emphasize looking both ways before crossing streets and staying in well-lit areas.
c. Home Safety: Make sure your home is well-lit for visitors and keep walkways clear of obstacles.
Spooky Music and Entertainment
Don't forget the soundtrack to your Halloween night. Create a playlist of spooky songs and eerie sounds to set the mood. Some classic Halloween tunes include "Thriller" by Michael Jackson, "Monster Mash" by Bobby Pickett, and the eerie "Tubular Bells" by Mike Oldfield. You can also consider playing a scary movie or setting up a spooky story corner for some hair-raising entertainment.
Emergency Kit
Just in case, it's always a good idea to have an emergency kit ready. This kit can include items like a first-aid kit, flashlights, spare batteries, and essential contact information in case of any unexpected incidents.
Key Takeaway
With these last-minute preparations, your Halloween is sure to be a memorable, spooktacular night. Whether you're planning a big Halloween bash, gearing up for a night of trick-or-treating, or simply looking to enjoy the eerie ambiance, these tips will help you make the most of the holiday. So, get your costume ready, deck out your home with creepy decorations, and prepare for a night filled with fun, frights, and sweet treats. Happy Halloween!